Stone floors can be a beautiful addition to any home. If you have stone floors at your house, you likely paid quite a bit more for them than you did for other flooring. It's important to take good care of that kind of investment.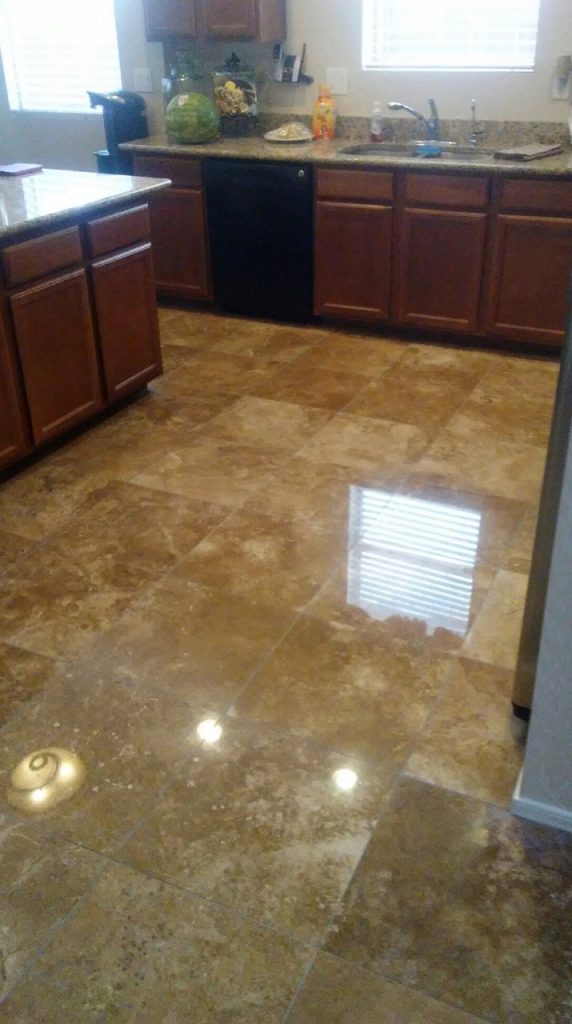 While you likely do some routine maintenance on your stone floors, it's wise to have them professionally cleaned as well. How often you do so depends on a few factors, such as the condition of the floors and how you use the rooms they are in. Regardless, you should have your stone floors cleaned professionally on at least an annual basis. Here's why:
Stains are Not as Visible
If you have a white stone floor, you probably notice stains as often as on a hardwood floor or carpet. But chances are your stone floor is not white and, thus, hides stains, marks, and spills better, but that doesn't mean you want discoloring and damage to build up over time. A professional cleaning will take care of the issues that are hard to spot with the naked eye.
You May Not Be as Careful
Because many stone floor colors and patterns hide stains and marks so well, you may maintain them less than, say, a carpet. Maybe you're more likely to walk around without wiping your feet. Perhaps you don't clean it as routinely or thoroughly as your other floors. Getting a professional deep clean will help alleviate these issues.
Pros Can Do More Than Clean
If you hire a professional floor cleaner, they're not just going to show up at your home to mop and sweep. They may use a pressure washer, which is probably not something you have access to. They can also polish, seal, and hone your floors, so they look more than just clean; they'll look new as their natural color is restored.
If you have a stone floor that needs professional cleaning, Horizon Carpet is here for you. We have more than 40 years of experience in professionally cleaning various surfaces for homes and businesses. Call 602-404-8064 today to learn more about our services!