CARPET CLEANING & REPAIR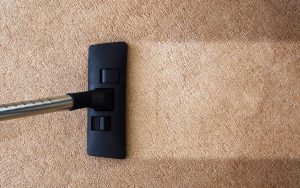 Stain Removal: From oil and grease to coffee and wine, the professional carpet cleaners at Horizon can remove any stain with ease.
Pre-treatment: Using a solution that is heated, pressurized and specifically formulated for your carpet, Horizon technicians are able to loosen dirt from deep within your carpet and release it from each and every fiber.
Truck Mount Steam: From our service van, we are able to provide you with the deep down clean you've been searching for. With the use of extremely hot soft water, we can easily sanitize, wash and vacuum away all of the elements that are tarnishing the look of your carpet.
Neutralizing Rinse: If you've ever attempted to clean your own carpet, you may have noticed a bit of soap residue left behind. This can actual cause your carpets to attract even more dirt, lessening the amount of time you'll have with your clean carpet. The neutralizing rinse takes care of that!
New Carpet: Once all of the treatment processes have been completed, our professional carpet cleaners will inspect the final product. Any loose fibers that we find will be trimmed before we proceed to groom your carpet. You won't be able to get enough of the fresh, clean look and smell of your seemingly brand new carpet!
CARPET REPAIR SERVICES:
Did You Know That We Can Stretch Your Carpet From Wall to Wall? We Also Repair Burns, Holes, Tears & Permanent Stains In Carpets! PLEASE NOTE: We are not a licensed contractor to repair or stretch carpets.
In most cases, when one of the above mentioned problems happen, many individuals decide to either ignore the problem areas or go out and purchase an entirely new carpet. However, when you think about it, you're never going to win in either scenario.
Even though you may be choosing to pretend that burns, tears and stains in your carpet do not exist, they do. Leaving them be is only going to ruin the aesthetics of your home décor and raise some eyebrows when you have guests over. Then on the other hand, purchasing a carpet and adding on installation fees will only cause you to spend a heinous amount of money when in reality, it's not necessary.
Horizon Carpet, Upholstery, Tile & Grout Cleaners & Repair will come to your home and give your damaged carpet a complete makeover! Our experienced carpet repair technicians will fix any problem areas, stretch out any areas that seem to be buckling or waving, and finish it off by giving your carpets a professional steam cleaning. All signs of distress will vanish and you'll be left with a fresh, new look!
Give us a call today and see for yourself what Horizon's Upholstery and Carpet Cleaning Services in Phoenix, AZ can do for you!
TILE & GROUT CLEANING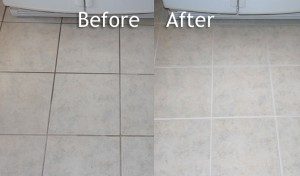 While many other companies will bleach your grout to disguise hard to remove soil, the experts at Horizon Carpet, Upholstery, Tile & Grout Cleaners & Repair go above and beyond. Making a point to keep the sealer intact, our grout cleaning system restores your grout to its original color, as opposed to simply masking the problem.
With the use of non-acidic cleaners and specially designed grout cleaning brushes, our team of fully trained grout and tile cleaning professionals can tackle any mess. After some old-fashioned scrubbing, we are able to completely remove all traces of soil with the help of a high-pressure, boiling hot water neutralizing rinse and high-powered extraction.
Once your floor is clean, we would highly suggest having your grout sealed. This is a great way to ensure that spills and everyday messes don't penetrate through the grout and leave stains behind. The great part about this is that once your grout has been properly sealed, you may not have to worry about getting it sealed again. All you'll have to do is look after the quality of your floors and take good care of them – and we've got some important advice when it comes to doing so.
While many homeowners lean towards creating their own floor cleaning solution out of water and vinegar, we would highly suggest that you steer clear of this mopping technique. Vinegar actual acts as a corrosive to grout, causing it to crack and wear away. If you're using any sort of cleaning agent while mopping your tile floors, make sure that it is a neutral floor cleaner which (as the name suggests) has a neutral pH level and is safe on grout.
If it turns out that you've bitten off a little more than you can chew, remember that Horizon offers top rated tile and grout cleaning services and grout recoloring services to our valued customers in the Phoenix and Scottsdale, AZ region. Our experts would love the opportunity to help you keep your floors as pristine as possible!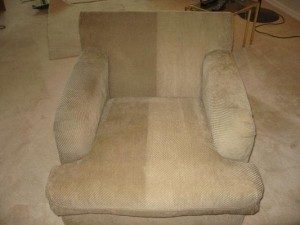 When you contact us for reliable upholstery cleaning services in any of the surrounding areas of Scottsdale, AZ, we don't just clean visible surfaces of your couches, chairs and pillows; we make it a point to leave you with the deepest clean on all exteriors.
The great thing about the method used by Horizon is that because it is considered low moisture cleaning, your upholstery will only take a few hours to dry. As a company, it is very important to us to ensure that you get the professional cleaning that you want, with minimal disruption to your daily routine.
Leather Furniture Specialists
Horizon also specializes in Phoenix, AZ leather furniture cleaning and conditioning! Call us today and talk directly to our Leather Specialist, who will come to your home and perform all work right in front of you!
We Clean Microfiber
Made from ultra-fine manufactured fibers, microfibers provide a noteworthy texture, gentle drapery and superior softness. In fact, you will find that microfibers are two times finer than silk, three times finer than cotton, eight times finer than wool and one-hundred times finer than a single strand of human hair. With four types of synthetic microfibers available today, including acrylic, nylon, polyester and rayon, it's important to check the tags on all pillows and seat cushions. This will ensure that the microfibers are treated delicately and cleaned in a way that it going to keep the fibers intact and your furniture looking as pristine as possible