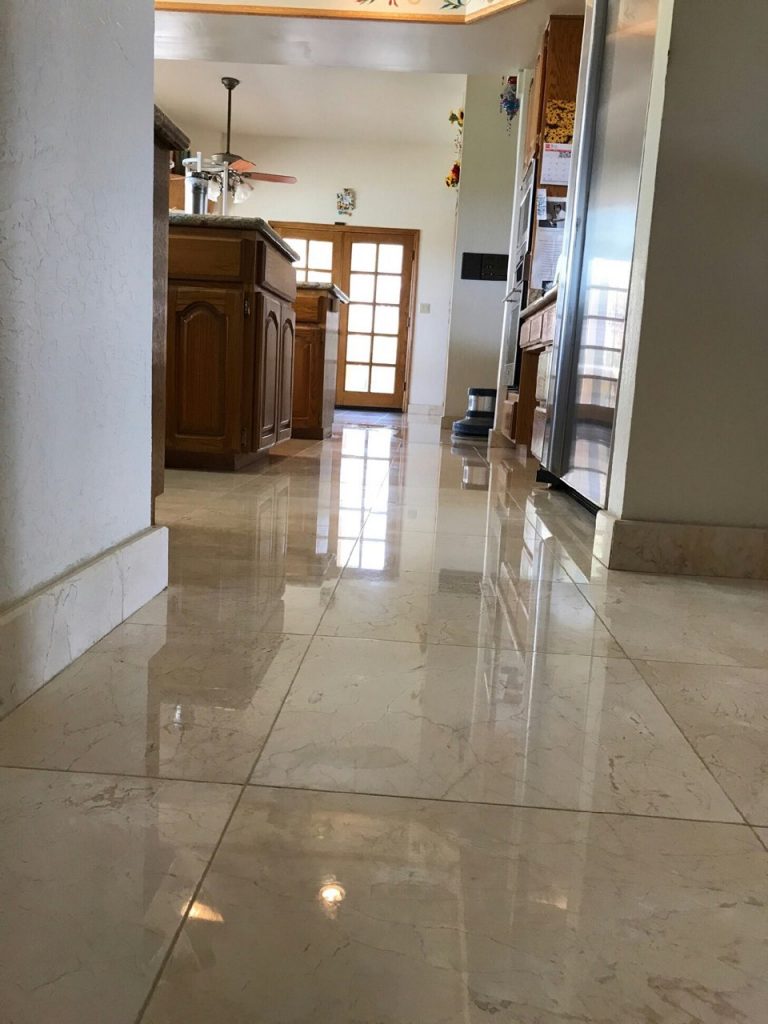 At Horizon Carpet, Upholstery, Tile & Grout Cleaners Inc., we provide a variety of cleaning and repair services to our residential and commercial customers. From tile and grout cleaning to carpet cleaning, we can help you clean any of the floors in your home. Nevertheless, we enjoy playing the role of stone cleaning company best. There is nothing quite like seeing a home or business owner's reaction when they see how great their stone floors look after we provide them with travertine and slate tile cleaning services or Saltillo tile cleaning services. Our Phoenix slate tile cleaning professionals are second to none as far as cleaning stone surfaces is concerned.
Professional Stone Cleaning Services
Horizon Carpet, Upholstery, Tile & Grout Cleaners Inc. is capable of cleaning almost any kind of stone surface when you trust us to be your stone cleaning company. From travertine and Saltillo to marble and slate, we can clean them all. And outside of simply cleaning your natural stone surfaces, we'll also polish, seal, and hone them without relying on potentially harmful waxes or floor finishes. It's why so many home and business owners have come to us for our travertine and slate tile cleaning services as well as our Saltillo tile cleaning services in Phoenix.
If you choose not to professionally clean your natural stone floors on a regular basis, it'll be more difficult for you to maintain them week in and week out. You'll also notice that your floors won't look their best when you don't call on a stone cleaning company from time to time. The slate tile cleaning professionals from Horizon Carpet, Upholstery, Tile & Grout Cleaners Inc. will pre-seal your stone surfaces to keep them dry before performing honing on them to eliminate wear and tear and get rid of scratches. They'll also use the right equipment and cleaning solutions to make your stone surfaces shine before applying a sealant to them to prevent the surfaces from sustaining damage anytime soon.
Protect the investment you made in natural stone and ensure that the natural stone improves the value of your home or business.
Learn more about how our stone cleaning company in Phoenix can help you by reaching out to Horizon Carpet, Upholstery, Tile & Grout Cleaners Inc. at 602-404-8064 today.