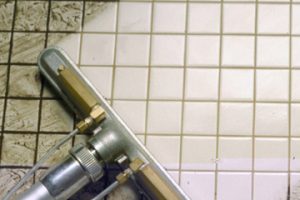 Horizon Carpet Upholstery Tile & Grout Cleaners offers professional tile cleaning services in West Valley, East Valley, North, South and Central Phoenix. There are many benefits to choosing tile flooring for your home or business; however, like most things, tile floors tend to accumulate dirt, debris and other stains, making it essential that you routinely give them a thorough clean.
Of course, getting on your hands and knees to clean your tile floors is difficult and quite uncomfortable, and in spite of your best efforts, it's very difficult to give your floor the deep clean it needs with that method.
That's where we come in; we'll provide your tile floors with a thorough cleaning that will remove dirt your sponge can't reach. Moreover, our tile cleaning services will help extend the life of your floor and enhance it's beautiful color and design.
We also provide grout-recoloring services that provide your grout with the color you want, while also protecting it from future stains, oils and dirt.
To schedule tile cleaning for your home in the Phoenix area, contact us today.