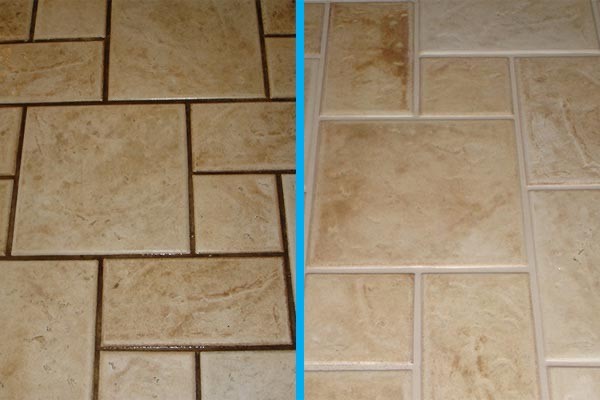 Are you sick and tired of spending hours and hours scrubbing the tiles and grout in your home or business only to have them look more or less the same as when you started? Rather than fighting this uphill battle on your own, consider hiring a company like Horizon Carpet, Upholstery, Tile & Grout Cleaners Inc. to help clean your tile floors and grout. We can also provide you with tile grout recoloring services if regular tile and grout cleaning doesn't get the job done. Our grout recoloring specialists will make the grout in your floors look like new again.
Grout Recoloring Services in Phoenix, AZ
Our grout recoloring services begin by removing any dirt, stains, and other debris from the grout in your tile floors. Once that's finished, our grout recoloring specialists will go about recoloring your grout by using a special sealer that has pigment in it. Depending on what you want your tile floors to look like, you can choose to make your grout either darker or lighter. You can also bring it back to its original color and make it look like it did when you first had your tile floors installed.
The sealer that's applied will last for years to come. It'll prevent stains and oils from taking a toll on your grout and prevent you from having to waste a lot of time trying to get your grout clean. Our tile grout recoloring services in Phoenix, AZ will also extend the life of your tile floors significantly and help you save money over time since you won't have to worry about replacing your tile floors. You'll wonder why you didn't call a grout restoration company sooner once you see how good your floors look.
Stop spending more time than you need to trying to clean your tile floors and grout. Let Horizon Carpet, Upholstery, Tile & Grout Cleaners Inc. set you up with tile grout recoloring services by contacting us at 602-404-8064 today.