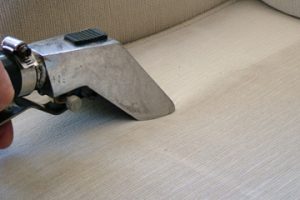 Furniture is expensive, and a vital aspect of any home. As such, it's essential that homeowners do what they can to maintain and preserve their pieces.
Professional upholstery cleaning is a surefire way to maintain the look and functionality of the furniture in your home. Horizon Carpet Upholstery Tile & Grout Cleaners offers professional upholstery services throughout Greater Phoenix, AZ area, including in the East and West Valley metropolitan areas.
Whether your furniture has an unsightly stain, looks dirty or you simply want to be proactive and have it routinely cleaned, we can help. We'll leave your couches, love seats, chairs and pillows spotless after we give them an extensive clean, and since we use a low moisture cleaning method, your furniture will be dry and ready for use after just a few hours.
If you're in the Phoenix area and need professional upholstery cleaning services, contact the specialists at Horizon today.