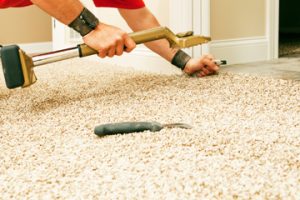 Do you have a ripped carpet? Do you need part of your carpet repaired or patched in? If so, Horizon Carpet Upholstery Tile & Grout Cleaners can help!
Servicing West Valley, East Valley, North, South and Central Phoenix, AZ, Horizon Carpet Upholstery Tile & Grout Cleaners provides carpet repair services to home and business owners. Rather than making a dent in your bank account by paying for a new carpet if your current one is ripped or torn, call us instead and we will fix the issue, and save you bundles of money in the process.
Our specialists can stretch your carpet, and repair burns, holes, tears and other issues plaguing your damaged rug. We can also finish off the project by giving your carpet a professional steam cleaning to make sure it's looking its best!
To learn more about our carpet repair services, please contact us today.
Please note, we are not a licensed contractor to repair or stretch carpets, nor are we required to be, but have years of experience performing those tasks.