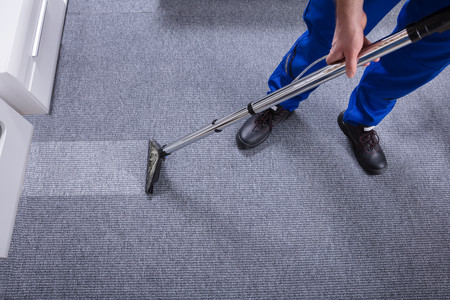 If you own and operate a business, you have a responsibility to your customers and staff to provide a clean, safe, and healthy professional environment. To keep your office, shop, restaurant, or any other commercial space in adequate condition for the public, you should have regular deep cleanings—especially for your carpets.
In fact, a dirty carpet can be more detrimental to the success of your business than you realize. Read on to find out exactly how your profits can suffer if you don't bring in a professional carpet cleaner at least once a year!
1.) A dirty carpet is a hazard to your customer's health.
You want your customers to leave your place of business with a purchase, not an infection. Carpets hold on to dirt and allergens that build up over time and become the perfect breeding ground for bacteria.
Leaving your carpets soiled exposes both your staff and your clientele to dangerous toxins and disease. This degree of contamination can seriously harm individuals with compromised immune systems and keep anyone from wanting to work with you again!
2.) A toxic environment will damage your reputation.
If a customer likes your food or has a good experience at your hotel, they'll tell their friends and maybe even write about it online. They'll probably be even more motivated to talk about your business though if their experience is negative! Nobody wants to give their money to an organization that can't even keep a clean shop or office.
Those who do visit and see your soiled carpet for themselves won't come back, and they certainly won't send you any new business. This kind of damage to your reputation is difficult to repair and will reflect accordingly in your revenue.
3.) You might end up with a rotting subfloor.
Along with a blow to your reputation and profits, a dirty carpet can result in a physical blow to your commercial property! Dirt, stains, and other pollutants build up in your carpet over time and, if left unaddressed, can corrode the floor underneath.
A rotting floor is dangerous for you, your employees, and your customers to walk on. In the event that someone breaks through and injures themselves, your company will be liable. Not to mention, it's significantly more expensive to repair a decaying floor than it is to have your carpets cleaned.
For the best commercial cleaning services in Phoenix and Peoria, call Horizon Carpet, Upholstery, Tile & Grout Cleaners Inc.! We offer premier commercial cleaning for your carpet, tile, and upholstery from top to bottom. Give us a call at 602-404-8064 to schedule a cleaning and invest in the success of your business!