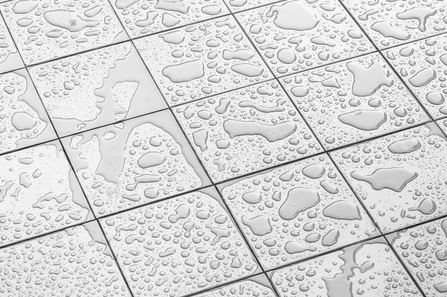 Tile floors work well in both residential homes and commercial spaces. They aren't as high maintenance as other types of flooring, and they are great in areas where spills and splashes are common, like bathrooms and kitchens. For tile floors to look their best, they require a small amount of TLC.
Here are a few tips for maintaining your tile flooring!
Sweep and Vacuum
Dirt and dust can scratch and dull your tile, so you want to make sure the floor is clear of any debris. Sweep or vacuum the entire floor and be sure to get under counters and sinks. Dry-cleaning your floors about once a week is a good practice to get into. It keeps dirt from building up and being tracked around the house, and it's good for the overall appearance of the tile.
Mop
Strong chemicals may also dull your tile, so use a natural cleaning solution to mop your floors. The best way to clean your tile is by using warm water. Mopping your floors with warm water once a week will keep your tiles clean and shiny. For a deeper clean, fill a bucket with warm water and add a half tablespoon of dish soap. Mop the floor with the dish soap and water mixture you have prepared. Make sure to change the water frequently while you're mopping.
Clean Grout Lines
Grout is porous, which makes it easy to absorb stains. Use a natural baking soda and water mixture to keep your grout bright and clean. Scrub the mixture into the grout lines with an old toothbrush, then wash it away with warm water. To keep your grout lines clean and stain-free, you should apply a silicone-based sealer to the grout.
If you haven't been practicing regular maintenance, your tile floors might need professional help. At Horizon Carpet, we offer tile and grout cleaning services for residential or commercial properties. Whether you want to clean the tile flooring in a single bathroom or multiple rooms throughout your home or business, our professional tile cleaners will get the job done.
Contact us today to learn more about our services!