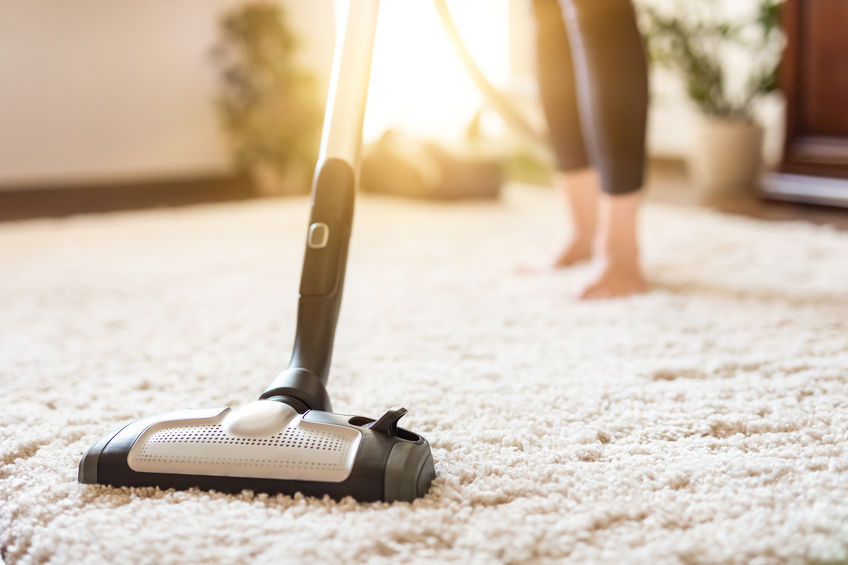 As we make our way into the spring season, we start preparing to do a deep clean of our entire home. Spring cleaning is a great way to declutter our environment and prepare for the busy months ahead. As you declutter your closet, wash your windows, and dust your shelves, don't forget to give some love to your carpet!
Here are a few tips on effectively cleaning your carpets this spring!
Move Your Furniture
The weight of your furniture will cause dents in your carpet over time. Every spring, you should shift your furniture a few inches, allowing your carpet to breathe and recover from the weight.
Properly Vacuum
Vacuuming your carpet weekly should already be part of your routine, but spring cleaning is the perfect time to assess whether you're vacuuming effectively. Be sure to start by emptying your vacuum bag, as vacuums work best when their bag is no more than half full, or else they start to lose suction. Don't attempt to blow through the vacuuming process. Vacuum in multiple slow strokes, allowing the vacuum to agitate and lift dirt trapped in the fibers and ensure your carpet is clean.
Deodorize
After a long winter of shut windows, every home can use a refresh. To make your carpet smell fresh, pick your favorite essential oil and thoroughly mix 10 to 20 drops into a box of baking soda. Sprinkle the baking soda mix onto your carpet and allow it to sit for 5 to 10 minutes. Vacuum it up and enjoy the fresh scent. Store the extra baking soda in a glass container and use it whenever your home needs a boost of freshness.
Deep Clean Your Carpets
You should get your carpets professionally cleaned every spring to rid them of stains, stubborn dirt, and bacteria that accumulate throughout the year. At Horizon Carpet, we recognize the importance of regular carpet cleaning. That is why we offer several professional carpet cleaning services for both residential and commercial customers.
Call us today and learn how you can transform your carpets for the new spring season!