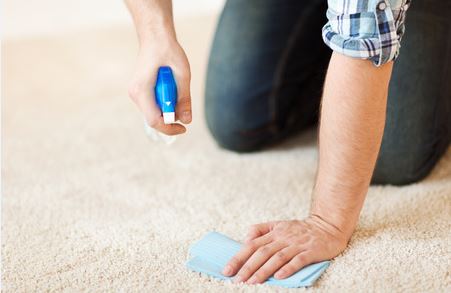 Summer is here, which means more time spent outside and more shoes tracking in the messy remnants of the great outdoors. Carpets can also take a beating from the wear and tear of activities such as family visits, cookouts, and children home on summer vacation.
Here are a few ways you can keep your carpets clean this summer!
Remove Shoes
An easy way to keep outside dirt off your indoor carpets is by having family members remove their shoes as soon as they enter the home. For social gatherings indoors, ask guests to remove their shoes, but don't be offended or rude if they prefer not to. Usually, if one person is willing to remove their shoes at your request, the rest will follow. When most people walking through your home go shoeless, this can greatly reduce the amount of grime, dirt, grass, and moisture that gets tracked into your carpet fibers!
Invest in Area Rugs
Having an area rug is a big advantage when cleaning your carpet. Not only do area rugs protect your carpet from damage, but they can also enhance the beauty of your living space. You can also try placing doormats at entrances to give people a place to wipe off and remove shoes when entering.
Vacuum Regularly
Regular vacuuming removes dust, dirt, and allergens from your rugs and prevents excessive wear on the carpet fibers. To help absorb odors, sprinkle baking soda on the carpet before vacuuming—vacuum at least once a week and more often if you've entertained recently.
Hire a Professional
Spot treatments between professional carpet cleaning is always a good idea to avoid set-in stains but hire a professional to clean the carpets at least twice a year to keep them fresh, extend their lives, and protect their beauty!
At Horizon Carpet, we know the summer months can be harsh on your carpets, which is why we offer professional carpet cleaning and repair services for your home or business. Whether you need one room of carpeting cleaned or the entire home, we have the knowledgeable staff to do the job quickly and efficiently.
Contact us today to get your carpets prepared for the summer season!