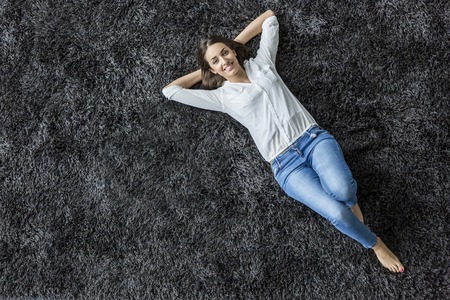 As farmhouse style and natural elements become more and more popular in the interior design world, people are more often choosing hard materials for their flooring. While hardwood, stone, tile, and other similar products have their own advantages, carpet still has something special to offer for your space. After all, there must be a reason it has always been and continues to be a staple in the home design industry.
You might be surprised to learn some of these ways carpet can enhance the look and feel of your home!
1) Carpet makes your home quieter.
Having carpet throughout your home reduces noise levels by absorbing sound and muffling foot traffic. It also helps stop sound from traveling from one floor to another, by acting as a barrier.
2) Improve indoor air quality.
A lot of people mistakenly believe carpet is worse for your health than hardwood or tile floors. In truth, carpet actually traps dust, debris, and other airborne particles that would otherwise be flying around. As long as you keep your carpets clean, you'll help reduce asthma and allergy symptoms and keep members of your household healthier.
3) Add style to your space.
What better way to spice up a room than with a colorful or patterned carpet? It's a great way to bring all the elements of your interior design together to make your space feel cohesive and look stylish.
4) Bring warmth and comfort to your home.
Make the floor softer under your feet and reduce your chances of slipping when you install carpet throughout your home. Carpet is a comfy place to sit, play, and lounge on in a bedroom or living area, and adds a cozier, homier vibe to your space. Plus, carpet better retains heat, so it really does give you some extra warmth.
If you want to enjoy the benefits of carpet in your home, you'll need to make the effort to keep it in good shape. At Horizon Carpet, Upholstery, Tile & Grout Cleaners & Repair, we offer professional carpet cleaning and repair services to help you do that.
Contact us today to get all of your carpet needs taken care of!