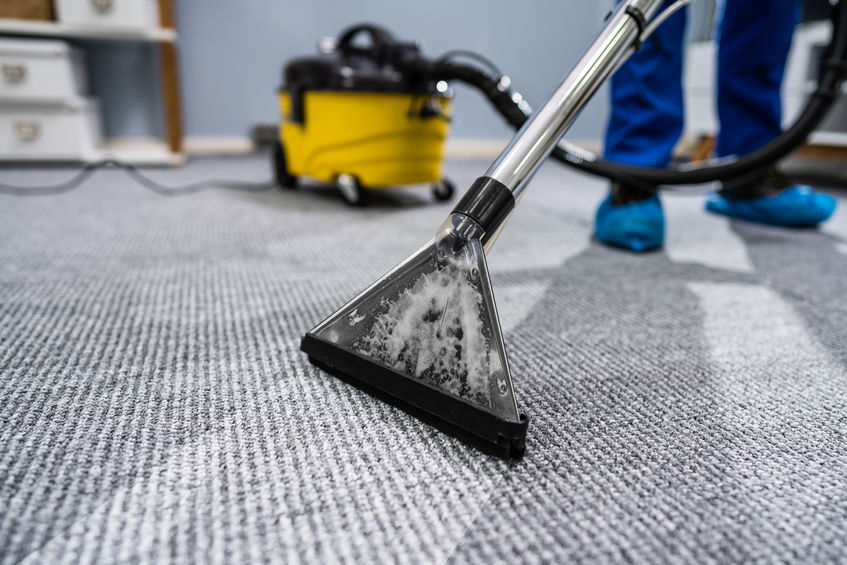 If you want to maximize the lifespan in the carpets of your home or business, as well as ensure they're as healthy and attractive as possible, then a professional carpet cleaning is a must. While it's important that you keep up with routine cleaning and maintenance on your own, it's still a good idea to bring in a professional at least once a year to perform a deeper, more comprehensive cleaning.
So, once you've scheduled your annual cleaning, you can just sit back, relax, and wait for the professionals to come in and do their work, right? Not exactly. Before your cleaners arrive, there are a few tasks you'll want to check off your to-do list to help them work as efficiently as possible for the best results.
1) Move furniture and clutter.
Anything that can get in the way of your cleaners or their equipment—such as shoes, children's toys, floor lamps, long curtains that reach the floor, other décor, and small furniture—should be removed from your carpet before their arrival. For larger furniture, anything you can move will be helpful, but most cleaners will work around heavier, hard-to-move pieces if you can't or don't want to clear them.
2) Vacate pets and kids.
Pets and children running around while your carpet specialists are trying to work can be distracting and dangerous for all parties. You should make arrangements ahead of your cleaning for children and pets to remain in a separate area of the house, outdoors, or go to a friend or family member's place for the day.
3) Do a quick once-over with the vacuum.
Although it's not required, pre-vacuuming your carpet before a professional cleaning will help your technicians get down to business more quickly and easily. Especially in high-traffic areas, removing the top layer of dirt and debris from your carpets will allow your professionals to focus on dirt and grime that's further embedded and get a better, deeper clean.
4) Make a list of your carpet concerns.
Before your carpet cleaners arrive, complete a walk-through of the areas in which they'll be working and note any questions or problems you want to go over with your specialist. This might include prominent stains and what caused them (so they know what to clean it with), damage spots, and sections you'd like them to focus on.
Is it about that time of year when you need to schedule the annual carpet cleaning for your Phoenix, AZ home or business? Get in touch with Horizon Carpet, Upholstery, Tile & Grout Cleaners & Repair! Whether you have stubborn stains, rips and tears, or just need a standard deep cleaning, our specialists are prepared to make your carpets look as good as new.
Contact us today to schedule your next cleaning!