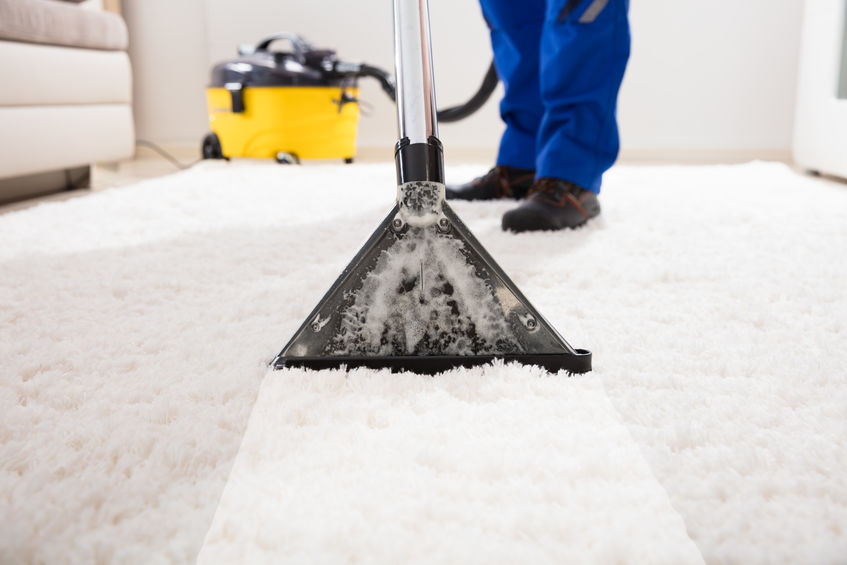 A professional carpet cleaning is one of those things every home and business owner knows they should have done regularly, but usually end up putting off. Ideally, residential carpets should be cleaned once every year and commercial carpets every 6 months (or more, depending on your business). The reality is though, most people don't hit these marks.
If you keep up with routine carpet maintenance (vacuuming, spot cleaning, etc.), you may not initially be able to tell when you're past due for a professional cleaning. Eventually, however, you'll start to notice a few of these signs that it's time to call in the pros.
1) Odor
As carpets absorb dirt and grime from foot traffic, along with spills, animal hair, and other debris, they absorb the odor of all these things too. If your carpet is at the point where you can't ignore the smell or it permeates your entire house or business, a deep cleaning is a must.
2) Discoloration
Foot traffic and everyday wear and tear fade the color of your carpets over time. This dulling effect is due to a buildup of dirt in between carpet fibers. Fortunately, a deep cleaning will refresh your carpet in both quality and color.
3) Visible Staining & Damage
Tough staining and damage to your carpet such as tearing, flat/worn down areas, and shedding, all call for professional intervention. If you let these things build up, your carpets will not only be unattractive, but they'll also be harder to maintain on a daily basis. Once dirt is packed in there, only a deep cleaning can get beneath the surface layer.
4) Allergies
Dust, dander, hair, and other allergens get trapped in your carpet as time goes on. When they accumulate, they can start to spread around through the air, affecting air quality and triggering allergies. If household members or employees are experiencing new or prolonged symptoms like congestion, runny nose, cough, itchy/watery eyes, and sore throat, your carpets are likely the culprit.
Have you been nodding your head while reading this post because your carpets fit one or more of these scenarios? Horizon Carpet Cleaners can help! When our Phoenix carpet cleaning specialists are finished, your carpets will look and feel brand new again.
Give us a call today to schedule your professional carpet cleaning!