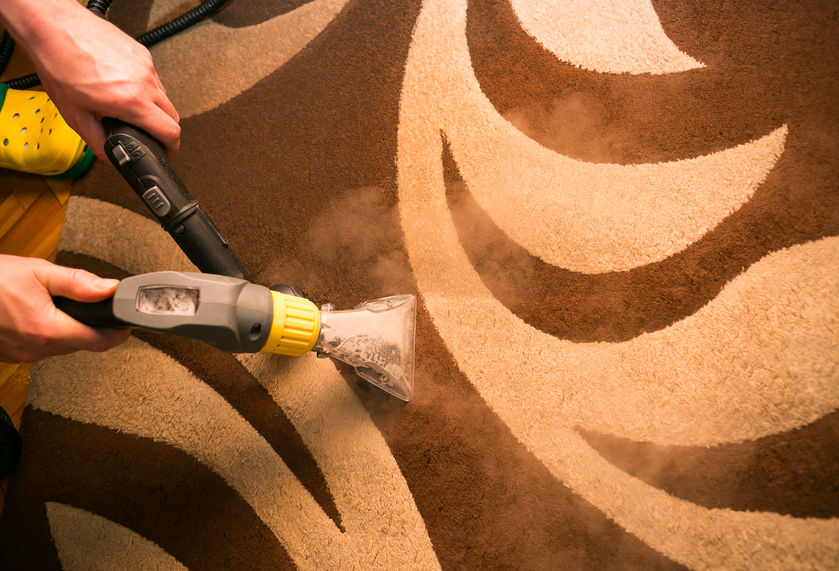 Regular professional carpet cleaning is an important part of running any successful business. Clean, fresh-smelling carpets tell your customers that you care about quality, show your employees you care about their comfort and wellbeing, and keep your space looking attractive and pristine. To achieve and maintain these results, however, you need to work with a commercial carpet cleaner who knows what they're doing. After all, you don't want to trust just anyone with your business!
To help you choose the right commercial carpet cleaning company, here are a few questions you should ask potential candidates before you hire:
1) What kind of cleaning products do you use?
The wrong carpet cleaning chemicals can actually discolor or damage the quality of your carpets. Find out which products a company plans to use for your business, so you can ensure they're the right ones for your specific type of carpet. Also make a point to ask if they use soap or detergent—the answer should be no, as these often leave residue that can make your carpets dirtier faster after their cleaning.
2) What method will you use to clean my carpets?
Just like the wrong products, using the wrong method to clean your commercial carpets can result in lasting damage. Some carpets are better cleaned using wet methods, such as steam cleaning or hot water extraction. However, wet methods can also degrade certain types of carpet. Dry powder cleaning may be a better option for these, but it may void your warranty if the method isn't approved by your carpet manufacturer.
No matter which method they use though, a professional cleaner should always vacuum your carpets before they clean. This is essential for removing surface dirt and debris in order to achieve an effective deep clean.
3) Do you have experience with commercial carpets?
When you're trusting someone with your business, you want to be sure they're knowledgeable and skilled in the service they're providing. Ask about a company's experience specifically with the needs of commercial carpet cleaning. Check out their website to see how long they've been in business, check their certification, and look at reviews and testimonials that back their quality of service.
4) How much do your services cost?
The last thing you want is a surprise bill after your commercial carpet cleaning is complete. A true professional should be able to give you an estimate before they perform any services. Shop around a little bit to compare who has the best deal and look at different pricing structures (per room, per square feet, bundles, etc.) to see what will work best for your business's needs.
For businesses in Phoenix or Peoria, AZ, Horizon Carpet can provide the expert and experienced commercial carpet cleaning services you need. Contact us today to get started with an estimate!