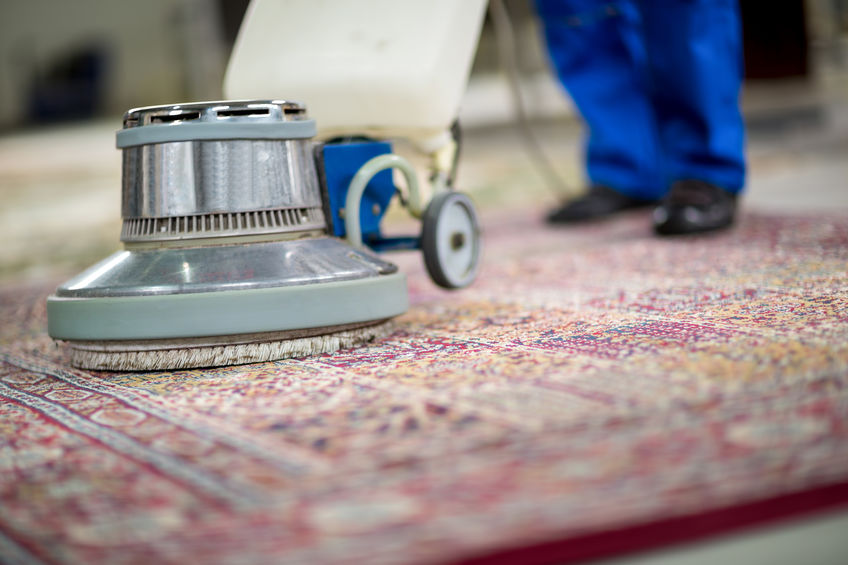 Anybody who has ever set foot in a business space, whether as an employee or customer, knows that cleanliness is of the utmost importance. And what is the first thing most people see when they walk into a building? The floor! That's why, if your commercial space is carpeted, keeping your carpets clean needs to be a top priority.
Some business owners think vacuuming once a week or having one professional cleaning every year is enough to maintain their carpets' good condition. Unfortunately, this is not enough to counteract the amount of traffic commercial carpets see regularly. So, how often should you be cleaning the carpets in your business? Let's take a look!
High-traffic areas should be vacuumed every day.
In commercial spaces where crowds of people are constantly moving in and out, regular vacuuming is essential for your carpets. Dirt, grime, and allergens get dragged in and build up quickly. In turn, it doesn't take long for your carpets to become unhealthy, unsightly, and worn.
Heavy traffic areas, like lobbies and ground floors, should be vacuumed daily. For medium-traffic areas, such as shared office spaces, daily vacuuming is ideal but 3-4 times per week should suffice. In low-traffic areas, like conference rooms and individual executive offices, one round of vacuuming per week will do.
Stains should be cleaned ASAP.
The more time a stain has to set, the more difficult it will be to remove it. Have your cleaning staff check for carpet stains regularly throughout the day. Any problem areas they find should be spot cleaned immediately. In places like restaurants or schools, where staining is more likely, you may need to conduct your checks more often.
Schedule preventative professional carpet cleanings regularly.
You may be able to get away with only one professional carpet cleaning per year in your home, but that's just not going to cut it for your commercial space. Depending on the type of business, commercial carpets will need to be cleaned professionally at least twice a year or more. These regular cleanings are crucial for ensuring your carpets can hold up against damage and look good for years to come.
As a general rule of thumb, high-spill businesses like restaurants should be cleaned professionally every 3 months. For high-traffic retail spaces, every 3-6 months is ideal. Lower-traffic office buildings can usually get away with twice a year, while medical facilities with frequent contaminants around should schedule cleanings quarterly.
With the help of Horizon Carpet, Upholstery, Tile & Grout Cleaners, keeping your commercial space in tip top shape is made easy. We can handle the cleaning and maintenance of your floors (both carpeted and uncarpeted), upholstery, and more. When you enlist our commercial cleaning services, we guarantee when we leave your space will be sparkling from top to bottom.
Get in touch with our team today to get started!