When a flood has damaged your property's carpeting, it's important to take action quickly. This is especially true if you run a business where employees or customers use the carpet on a daily basis.
Your first instinct may be to clean the carpet yourself or to rip it up and replace it with a new one, but hiring a professional carpet cleaner is often the best option. An experienced carpet cleaning company will have the tools to clean up the flood or water damage and will have your business' carpet looking good as new. Having the water extracted by a professional will also prevent things such as mold, bacteria and odors from forming in the future.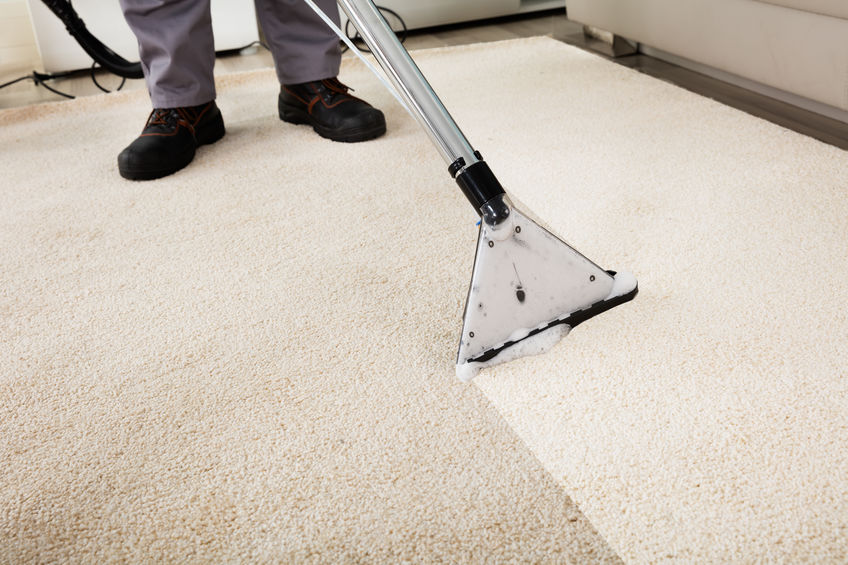 You won't need to replace your carpet
By choosing a carpet cleaner to extract water after a flood, you will eliminate the need for a carpet replacement. This will not only save you money but will have things back to normal more quickly.
If you're hesitant about the effectiveness of water extraction, you can rest assured that it has been successfully performed time and time again on flooded or water damaged carpets, with the carpet looking like new in most cases.
Eliminate mold, bacteria at the source
If you attempt to clean a water-damaged carpet on your own, you may think you've done an adequate job, but even the most thorough hand cleaning can leave water behind. This water will eventually lead to the formation of mold, bacteria and other hazardous toxins.
A carpet cleaner will use the necessary equipment to remove all water, no matter how entrenched it may be, and will ensure dangerous particles do not become an issue down the line. In many cases, water extraction will have your carpet cleaner than it was before by removing any toxins that may have been present beforehand.
Prevent future odors
Extracting water from your business' carpeting will not only prevent mold and bacteria from forming but will also ensure that dank and musty odors do not become an issue. When water is extracted, and proper cleaning products are used, your carpet will be just as it was before with no strange smells present.
When your business' carpet has flooded or has suffered water damage of any kind, you need to call on a professional team that will have your property looking its best. In Phoenix, AZ; Peoria, AZ; and the surrounding areas that is Horizon Carpet, Upholstery, Tile & Grout Cleaners & Repair.
We have the experience and talented cleaning staff necessary to have your carpet restored to a like-new condition. Make the smart investment in your business by calling us today.